Heather Cheng, MD, PhD
Assistant Professor in the Division of Medical Oncology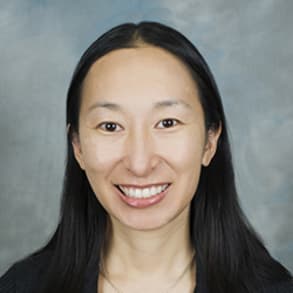 Dr. Cheng is an assistant professor in the Division of Medical Oncology and specializes in treating cancers of the prostate, bladder and testes.

Dr. Cheng earned her bachelor's degree in Molecular Biology from Princeton University and her M.D. and Ph.D. from the University of Washington as part of the Medical Scientist Training Program. She completed an Internal Medicine residency and an extended research-based fellowship in Hematology and Oncology at the University of Washington prior to joining the faculty of Medical Oncology.

She is board-certified in Internal Medicine and Medical Oncology.
---