New Discoveries in Prostate Cancer Genetics
Heather Cheng, MD, discusses new discoveries on prostate cancer genetics. Some topics Cheng covers is truly understanding family cancer history and appreciating the rule of inherited cancer risk genes in the context of recent cancer screening guidelines.
Related Presenters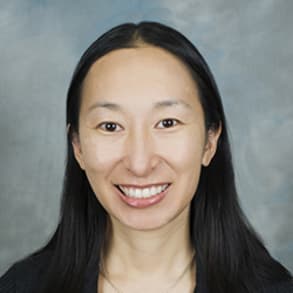 Assistant Professor in the Division of Medical Oncology
Dr. Cheng is an assistant professor in the Division of Medical Oncology and specializes in treating cancers of the prostate, bladder and testes. Dr. Cheng earned her bachelor's degree in Molecular Biology from Princeton University and ...